22
JUN
2013
With the advent of Facebook in February 2004, social networking saw a beginning of a new era. Its founder Mark Zuckerberg, who was then a student at Harvard Business School, launched a platform which went beyond the imagination of everyone. From a humble start, Facebook has grown rapidly to become the most popular social network in the world.
Since its launching, Facebook has been adding simple, innovative and interesting features. This is the very reason why Facebook remains the most popular social network in the world despite of fierce competition in the market. Neither the launch of Google+ nor the launch of Pinterest could bring down its popularity.
In March 2013, Facebook reported to have reached a milestone of 1.11 billion active monthly users and still growing….
The timeline below depicts the important events in the history of Facebook.
Click on the image to see the full view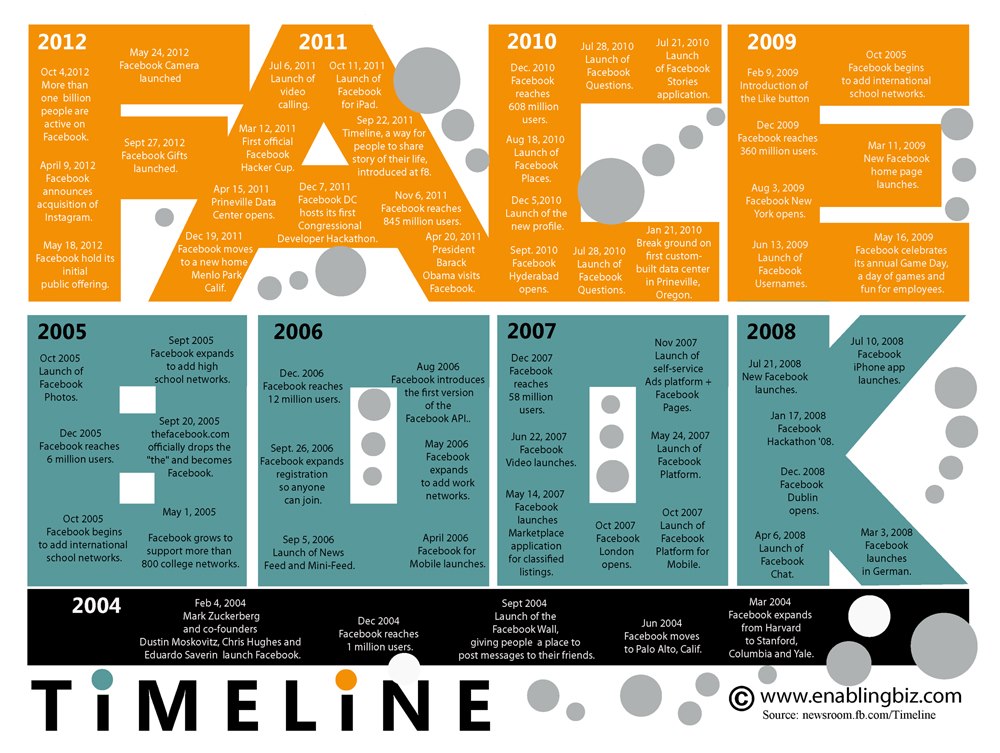 Note: Copyright @ www.enablingbiz.com , you can share, post or republish this infographic design without tampering the copyright label
Read More