World Class Infographic Designers for hire
Boost the ROI of your marketing campaign with awesome Infographics

What is an Infographic?

Infographics explain complex information, patterns and trends clearly and quickly. Images grab more attention than plain text. So why not use a tool which can amuse the viewers as well as promote your business, both at the same time?
How can we help you?

We, at Enablingbiz Esolutions, provide our valuable customers with world class infographics and data visualizations. Our expert infographics design team makes constant efforts to deliver best quality infographics and data visualizations with faster turnaround.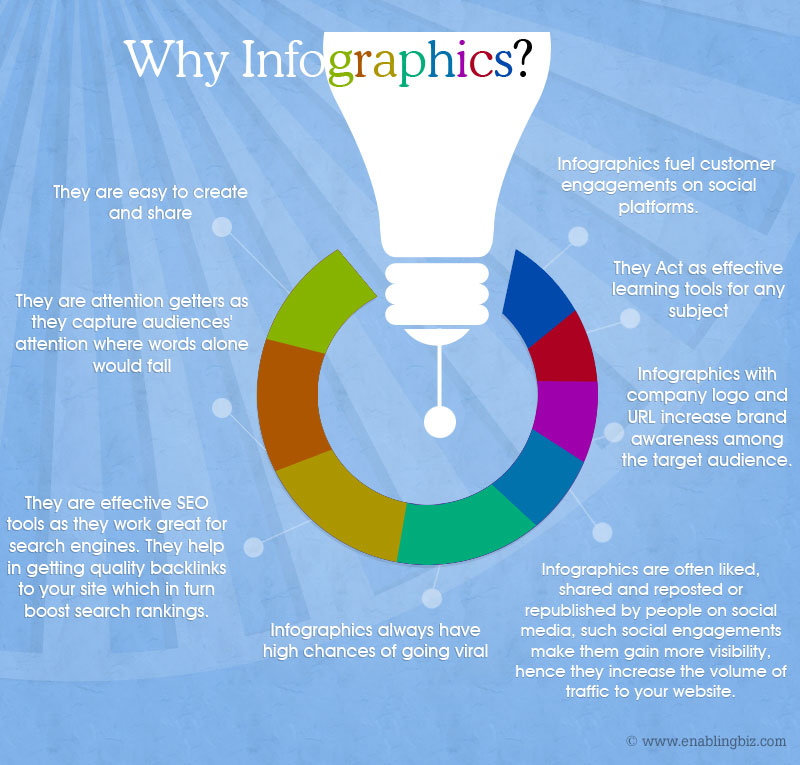 In just over 2 years Infographic search volumes have increased by over 800% - Jeff Bulla

Publishers who use Infographics grow in traffic an average of 12% more than those who don't – Anson Alexander

Avail our Infographic design service today! Get unrivaled quality at an unbeatable price.

Take a look at our Portfolio here