Banner Design
Does your billboard make heads turn?
If you are looking for quality advertising, Outdoor Banners or Billboards are the best way to draw attention. Banners are a cost-effective way of creating awareness of your products and services to a large audience. A well designed banner draws attention and catches the passerby's attention. It makes people take notice and register your brand.
No blink and miss designs! Only banners that create a visual impact.
We understand that your billboard or banner has only a few seconds to catch the attention of those cruising by at high speeds. And so we ensure that the banner design is not a blink-and-miss variety but something that is guaranteed to make heads turn.
We also provide banner printing services and can print any kind of banner design on Flex / Vinyl.
We have produced a wide range of high quality and digitally printed Banners, banner signs, outdoor banner design, billboard design and coordinated printing services for flex banners and vinyl banners among others.

With our creative team of top-end graphic designers, we strive to make each banner unique. Our banner designing services are geared towards providing:
High quality banner designs and banner signs
Personalized Service - To ensure that you get the best design, talk to our billboard designers directly.
On-time service - We specialize in delivering on time, every time.
Good value for money - Our services are very affordable and for the quality we provide, great value for money.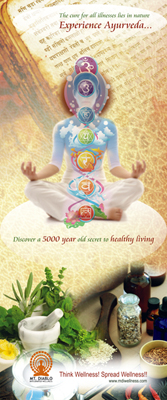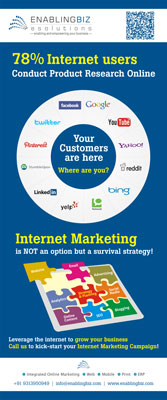 Make sure your next trade show banners cut through the chaos and visual noise
Use our cheap banner designing and vinyl banner printing services for outdoor banners and trade show banner designs. With our high quality full color printed Trade Show Banners, make sure you are all geared up to make the right impact. Our talented designers with creative conceptualization will design high impact banners.
Order your banner design today to have the best looking banner that will cut through the chaos.
Talk to us for all your Banner Designing requirements. Hire us for high quality, creatively designed and digitally printed banners, banner signs, outdoor banner design, trade show banner designs, billboard design and see how your brand breaks through the clutter.

I have been extremely impressed by the work, attitude and professionalism displayed by the team at enablingbiz. Thorough professionals, willing to experiment, think out of the box and look at innovations with a positive forward looking approach. I have been personally impressed with my association with them. I wish them all success.
Chandan Lahiri
OutThere Adventurers
Contact NOW to get started
Call
: +91-11-30201033

Enablingbiz