Corporate Video
Engage viewers and enhance your brand with a professional corporate video
Corporate Videos are an exciting way to showcase your products and services and to introduce your organization, its philosophy, people and processes to potential customers. Companies today are now using the power of online videos too as a cost effective way to attract a larger target audience to their websites. Millions of business videos uploaded on youtube.com are a testimony to this fact.
With corporate videos and promotional web based video presentations, you can:
Generate the a-ha moment for the viewers
Enhance your brand persona
Engage your target audience
Communicate your message more effectively
Tell a long story in a short time

Amateur videos are great - quick and easy. Professional videos are effective. Period.
While anyone can make a video today, it needs a depth of experience to design effective corporate videos and corporate films. Yet professional video production is no rocket science. We are here to de-mystify the world of producing video, providing you with the practical solutions in all aspects of production. We provide you with end-to-end solution for video production from the initial planning stage and scripting to shooting and the finished corporate film.
Our film making process ensures the project goes smoothly, staying on time and within budget. At every step of the process, you are kept in the loop. These steps include:
Pre-production


a) Defining the purpose
- The film making process begins with defining the purpose of the video. Our designers make sure that your video conveys is focused and conveys the single most important message to your target audience.
b) Storyboarding
- The story is important. How the story is told is even more important. With clarity on the objective of the video, we move onto the storyboarding stage. Locations, graphics, musics, the flow are all decided at this stage.
c) Creating the script
- Shooting without a script is akin to baking a cake with no idea of the recipe. We understand the importance of a good script in a professional corporate video production and our script writer leaves no stone unturned to create one that will accomplish your goals the best.
Production
a) Shooting
- Once the storyboard and the script are approved, our film makers shoot the video on location and also create the background score. Any animations or interactive features being used in the video are also produced at this stage.
b) Voiceovers
- Professional voice-over recording in the accent desired is done at this stage.
Post-Production
During this stage, our team edits the video and inserts animations, any flash effects, music and voice-over. This is the stage where its all stitched together.
Master CD
- Finally, you are handed over the master CD of your corporate video.
Professional corporate film production is surprisingly affordable
With a multimedia corporate video production team, we provide you with full service video production in India for corporate films, audio visual presentations, web videos, online marketing videos, promotional videos and more at affordable prices.
We are easy to work with and listen to our clients. We have the video production and editing skills to create the right corporate video for your company. Contact us for all your all your professional video production needs.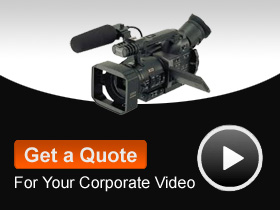 I have been extremely impressed by the work, attitude and professionalism displayed by the team at enablingbiz. Thorough professionals, willing to experiment, think out of the box and look at innovations with a positive forward looking approach. I have been personally impressed with my association with them. I wish them all success.
Chandan Lahiri
OutThere Adventurers
Contact NOW to get started
Call
: +91-11-30201033

Enablingbiz