CMS Web Design
Manage your website like you manage your blog, email or twitter account
It's true. An effective
cms web design
(content management system for the uninitiated) lets you do that without the help of a tech support. Here's how:
You go to your admin panel
Login
Enter the new content
Hit publish
And you are done.
Congratulations! You have just updated your website content. Nothing could be simpler. And not only content, you can upload and change images too. Imagine the flexibility. The possibilities. A new product can be put up instantly. Out of stock products can be removed. Price changes can happen on-the-go.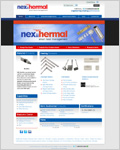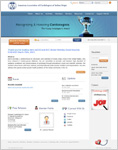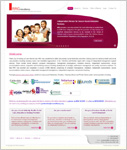 We make it happen
As with anything that works beautifully, website content management system or cms website development requires a lot of loving work and attention and work at the back end. There are things like database integration etc to be thought of and done well.
That's why we have a team of cms
web designers
and
web developers
who take care of all the difficult stuff. So that cms remains a joy to you. Get in touch. We will design a custom cms solution that will keep you smiling. Always.
Check out our
cms web design portfolio
for our projects and results.
*Quote by: Robin Mathew
Having worked with EnablingBiz last couple of years, I can surely recommend them for being thoroughly well-informed in their field of work, good at handling amateur client doubts and queries, very prompt in delivering and, most of all, consistently supportive. I will look forward to working with them again.
Sapna Kulshrestha
NURC MediaNext Pvt Ltd
Contact NOW to get started
Call
: +91-11-30201033

Enablingbiz